See what guests have said about their experiences with A Sharper Palate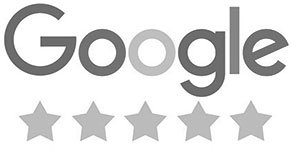 "My daughter was recently married in her backyard in North Chesterfield. A Sharper Palate took care of every detail – from the tent, to the arch for the ceremony, to the cafe lights and the sound system for the music. And the food was absolutely perfect – delicious and beautifully presented!  We couldn't have been happier. They listened to our concerns about COVID and came up with creative ideas for the appetizers – for example, the shrimp dish and the spring rolls were offered in individual cups, and each cheese cube had its own miniature fork.  Keenan was the epitome of professionalism and calm, which kept me as the MOB calm as well.  The whole team worked seamlessly together and delivered a perfect wedding reception for my daughter and son-in-law.  I highly recommend A Sharper Palate for any event you may be planning!" – Kathy Horne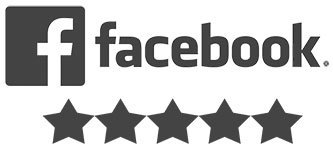 "I hosted a co-ed baby shower of 50 people for my sister and brother in law in their backyard in Henrico and ASP were nothing short of magnificent. The food was absolutely delicious and my guests could not stop raving about it. The service was top notch. The staff were very friendly, accommodating and professional. Once I gave them the layout of the space, they were very self sufficient and I was able to enjoy the party with my guests. I would highly recommend them to anyone!" – Marcela Veronica Hopkins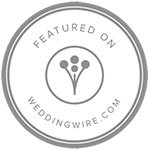 "A Sharper Palate catered both our rehearsal dinner and our wedding reception, and we truly cannot say enough good things about the food, the beautiful setup, and the fantastic service. Kristen was a pleasure to work with in the months leading up to our wedding. We never had any doubts that we were in good hands with Kristen. She was accommodating of some dietary restrictions we had, and we felt that she completely understood our desires and our vision from the start. The food was impeccable and our guests are still talking about how delicious it was. The setup for our rehearsal dinner and our reception was absolutely beautiful as well. I highly recommend using A Sharper Palate – you absolutely will not regret it." – Anna Stenberg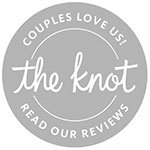 "We wanted our wedding guests to walk away raving about our food and we certainly accomplished that by working with A Sharper Palate. The food was truly amazing and Keenan was a true professional during the entire process. He was accommodating and thoughtful, and extremely helpful during planning. All of the staff at our wedding were also great and professional. I highly recommend working with them if you want exceptional food for your event." – Kristin Rapiejko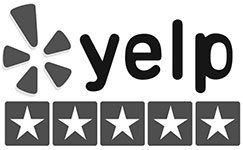 "We used A Sharper Palate for our wedding at the Valentine Museum in October 2018. The entire experience – from sketching out a menu, to discussing alcohol options, to the actual presentation at the wedding – was immaculate. Specifically, we worked with Hope and she really knocked it out of the park. Hope was extraordinarily receptive to our desire for a fall-inspired menu and came up with the following:
An autumn kale salad with fennel, apples, goat cheese, and a maple vinaigrette
Roasted chicken breast glazed with honey, black pepper, and sauteed roasted apples
Smoked beef brisket with horseradish creme fraiche
Roasted seasonal squashes with tarragon, scallions, and hazelnut vinaigrette.
Caramelized Brussel sprouts with sunflower seeds and red grape vinaigrette
Roasted potatoes with rosemary and garlic
Hope's menu floored us with her attention to detail and commitment to the theme. More importantly, though – it was damn good food. The service was absolutely impeccable. I wish I had more excuses to cater events because A Sharper Palate would be my first and only call." – Chuck Alexander
"Leslie Stone and her team at Sharper Palate knocked it out of the park for our wedding! We put complete trust in Leslie and she executed flawlessly to provide a beautiful setup and delicious food. We had shopped around to many caterers and found that Sharper Palate had the best quality food, most professional food presentation and highly experienced catering coordinator. Leslie worked with our unique menu requests to create the perfect food pairing for our guests. The biggest obstacle surrounding our wedding was the ability to flip and setup an entire room for a 200 person wedding in less than an hour. We again looked to Leslie, who handled that difficult task with ease. Still to this day, we're not sure what magic she pulled but the room was gorgeous and Leslie completely exceeded our expectations. We were extremely happy in our decision and would highly recommend this company to anyone looking for a topnotch catering experience. Our guests are still raving about the food!" – Marianne
"Absolutely love the family takeout menus! I hope this continues after quarantine because it's delicious, convenient, well presented, healthy, cost-effective…I could go on and on!" – Nicole Kuzara
"Picking food is a big decision for a wedding and I did tastings at 3 different places total including A Sharper Palate. They were the last tasting I went to and immediately won me over with their exceptional service, professionalism, presentation and quality of food. Truthfully, I almost didn't attend this tasting because it was the only one that cost money (I think $75) but I decided to go for it and it was worth it! They also packed up any leftover food from the tasting and gave it to us to take home which was a great addition especially since we were paying. Kristen was very accommodating and flexible. We switched up menu items a few times and went back and forth but she was always there to answer questions and respond. We loved the food so much that we decided to book them for our rehearsal dinner as well! And we got a discount for booking them for both events. I was also able to come back for a dessert and cake tasting which was extra fun! Kristen and her team were very professional and had overly amazing service during the wedding weekend. She was always present and there for you even before you thought to ask for her. As soon as our first dance was over Kristen was already there placing mine and my husband's food at our seats so it was ready for us to make sure we got to eat. When it came to the food and menu, they were very helpful when it came to dietary restrictions and they also provided kid's meal's for those that needed them! It was a buffet which worked well, and our guests loved the variety. We had mini chicken and waffles at the cocktail hour which were a big hit. Catering is always going to be one of the larger costs for a wedding, but I am glad we spent our money with this company as the service and quality was just top notch! You definitely won't go wrong booking A Sharper Palate." – Cidnye Work 
"We used A Sharper Palate for our backyard wedding, and I couldn't be happier with the service we received. The food was phenomenal (I recommend the bacon-wrapped scallops!) and Keenan kept both me and my husband happily supplied with a taste of everything. It made for a wonderful evening, and I'd highly recommend using them for your events." – Kate Kuzel
"This talented catering team transformed this intimate back porch reception into an elegant dining experience. Each course was divine and their staff made sure everyone (including my wedding photography team) was served and never ran out of water.
The Saffron Risotto and Lamb were out of this world amazing!! I was also impressed they adapted their workflow and prep work to use the kitchen at Georgetown Crest (The bride's family home). Using someone else's space and ovens can be tricky and this team just blew us away!!" – Emily Hancock
"I had the pleasure of working with Jagger and the catering staff for our recent wedding. The food and service was outstanding. They were so helpful even through all of the pandemic craziness going on. They are fair priced with wonderful food. We highly recommend them for any catering needs!!" – Stephanie King
"Keenan Angel was an absolute dream to work with!!!! Going into wedding planning it was overwhelming with all of the choices you have to make. He provided so many ideas and sample menus for us to view not to mention they are able to create ANYTHING – we loved Sharper Palate because we didn't have to worry about a thing. The attention to detail was fantastic from the food display, to the signage, bar, friendly staff and such an efficient dinner, decor, cocktail hour placement and I could go on and on. Everyone commented on how amazing the food was. Steak on a Buffett I was worried about but it was cooked to perfection. We took Keenan's recommendations on linens (he recommended thicker ones due to the wooden table underneath) I would never have thought of that. We can't say enough about the food, staff and all the recommendations. Thank you Keenan!!" – Lauren Keeler
"The Sharper Palette was a great choice for a family birthday celebration! Throughout the planning process, Keenan Angel and his staff made the planning seamless! The food and presentation received rave reviews from our guests as well as our family. Guests were asking the chef for recipes! We highly recommend this outstanding company for your event." – Sidna G.
"The food was wonderful.  The service was impeccable and nearly invisible (in a good way!) and the set up and clean up were flawless.  The staff did such a great job that I want to have another party just so we can use Sharper Palate again!  I think that says it all." – Heather
"Thank you for the delightful bag lunches delivered today. The food was absolutely delicious and the presentation polished yet whimsical. All luncheon attendees were complimentary of the portions, variety and quality.  I sincerely appreciated the timeliness of the delivery, too. We look forward to our next opportunity to order from you again!"  – Joan
"I just wanted to say thank you for a truly wonderful experience!  Everyone raved about the food at my event!!  Everything was so delicious!!  I have to say though, as impressive as the food was, what really blew me away was the professionalism of the Staff!!  They arrived and immediately got down to business in an incredibly efficient and pleasant way. The presentation of the food and the bar set up was so lovely! And as perfect as the set up and service was during the event, the clean up absolutely amazing!!  They left my house spotless!! I swear, it was like they were catering genies!!
I couldn't be happier with the service you provided.
Thank you, thank you, thank you!!!" – Nancy
"Our June 11 dinner was supposed to be outside. God decided otherwise and gave us hurricane like gusts, stinging rain and lightning. The chef was such a trooper to stand outside under the tent and cook the steaks and chicken to perfection. All the while as the pole tent was coming unhitched at the seams due to the extreme wind gusts. At one point I'm sure he was questioning his safety but kept strong and finished the cooking. The VP was very appreciative and everyone at the event RAVED at the presentation and quality of food!!! A++ " – Julie
"Can't tell you how much I appreciate everything that you did to make for a perfect day. The food was fabulous–everybody raved about it. The service was just great–people kept telling me how nice all of the servers, bartender, etc. were. I was just totally blown away at the care you took with details in terms of setting up the rooms to perfection. And the way you all helped us pack up and made the carry=away basket for Mark and Rebecca–over the top, and I mean that in the good way. Finally, again, thanks for the therapy you threw in along the way.
A million thanks!" – Gayle
"A Sharper Palate is top notch, extremely flexible, talented, worked within our budget, our foodie requests and presented and executed a fantastic wedding evening! I never saw one dirty anything, they were on top of their game; the attention to detail and presentation blew me away.  They know what they are doing here! 
Do not be fooled by the cheap processed, reheated food that comes in bulk from other caterers!  A Sharper Palate serves nothing but fresh delicious gourmet food! 
We will hire them again and again! They helped with ALL the rentals and linens. It was so easy and cheaper than finding them separately. I will tell every bride I know to at least schedule a tasting to see what I am talking about. Excellent on every level, our guests are foodies and they couldn't stop raving about the food. I would like to take some credit that we picked good items from their amazing menu, but it was hard we wanted everything. Their menu is so versatile and they can accommodate every dietary need, even kosher and gluten free! 
I will recommend Leslie Stone and her staff over and over again. You want the best for your big day right? Go with A Sharper Palate!" – Caitlan
"I just wanted to let you know how much we appreciated all of your help in putting together the feast for Erin and Andrew's wedding and the brunch at our home the next day.  Not only did everything taste delicious, it was beautifully presented.   We received many, many complimentary comments about how good the food was and how much everyone enjoyed the menu. Your staff was so pleasant and obviously cooperative with the other vendors who were present, which made our reception seamless.  We even saw you grabbing bales of hay to put in the barn when the rain began!  Thanks for pitching in to help when it was most needed!  Erin and Andrew loved their basket, and Erin said that she wouldn't change a thing! 
You were a pleasure to work with, and I hope I will have the opportunity to use your company again in the near future! Thank you so much for all of your help and patience." – Terri